Personal Banking Convenience
All services are provided with the professional and courteous service that you expect from Georgia's Own Credit Union.
Personal Banking Convenience Services
Online Banking
Our personal online banking gives you a detailed, up-to-date view of your financial picture anytime, 24/7. With convenient online business banking solutions, you'll have all the tools you need to efficiently check balances, transfer funds and oversee other important aspects of your personal finances.
Review deposit account balances
Check transaction history with paid checks view
Download account transactions
Categorize transactions for a personalized report
Pay bills with one-time or recurring bills options
Transfer funds between Georgia's Own Credit Union accounts
View stop payments
eStatements accessibility
And more!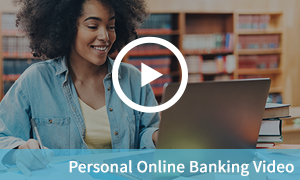 Visa Debit Card
No matter where you are or what you need, Georgia's Own Credit Union's VISA Debit Card offers much more flexibility and security than cash and checks.
Flexible
Use for purchases or to get cash
Use in store, at any ATM or online
Accepted almost anywhere in the world
Smart
Payments are deducted automatically from your checking account
With up-to-date balances and itemized statements, you can keep track of every purchase
ATM
As a Georgia's Own Credit Union customer, you never have to worry about searching for a Georgia's Own Credit Union ATM in order to avoid expensive ATM fees. You can visit any ATM locally or around the globe with no fees. That's right. No ATM fees from us or any other bank's ATM that you use. We are happy to cover these fees as a customer courtesy to you. So, you can choose the ATM that's convenient without extra charges.